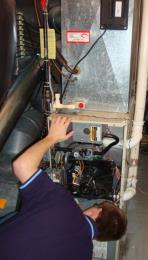 Before you consider duct cleaning, let's discuss where the dirt came from and how to prevent it from coming back after the ducts have been cleaned.

The only 'stuff' in your ducts should be what made it past your filter system. Let us show you filtration and air purification solutions that fit your healthy lifestyle.

Dirt, mold, bugs, mites, and other "stuff" are all living in your duct system. Our advanced filtration solutions provide filtered air throughout and combined with AirScrubber products that can attach directly to the ductwork to reduce viruses, bacteria and other contaminants in the ducts and ambient air.