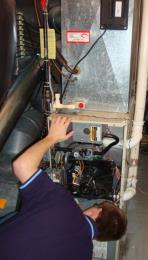 Before you consider duct cleaning, let's discuss where the dirt came from and how to prevent it from coming back after the ducts have been cleaned.

The only 'stuff' in your ducts should be what made it past your filter system.

Dirt, mold, bugs, mites, and other "stuff" are all living in your duct system. You can get rid of it all with a Total Source Removal cleaning process. You will be able to see for yourself all of the dirt and debris that is removed from your duct system. More importantly, through the use of remote video inspection cameras, you will also be able to see how clean your duct system is when they finish cleaning.